A video recap of the 2016 Vacation Bible School, in partnership with St. Barnabas. Thanks, Mike Kunkel, for putting this together!
The Franciscan Order of the Divine Compassion (FODC) seeks to build a community of people who accept Christ as their Lord and Master and are dedicated to Him in body and spirit. They surrender their lives to Him and to the service of His people. FODC consists of those who, while following the ordinary professions of life, feel called to dedicate their own lives under a definite discipline and promises.
It begins with a time of novicing, in which the Tertiary makes three promises to God to serve Him in a particular calling. The promises are Simplicity, Purity, and Fidelity. At the same time, they make a pledge to the Order to keep the Rule of Life, which gives effect to the promises.
In the Third Order, the Tertiary makes promises with a lifelong intention, whereas the pledge is made and renewed monthly during the novitiate and annually after profession.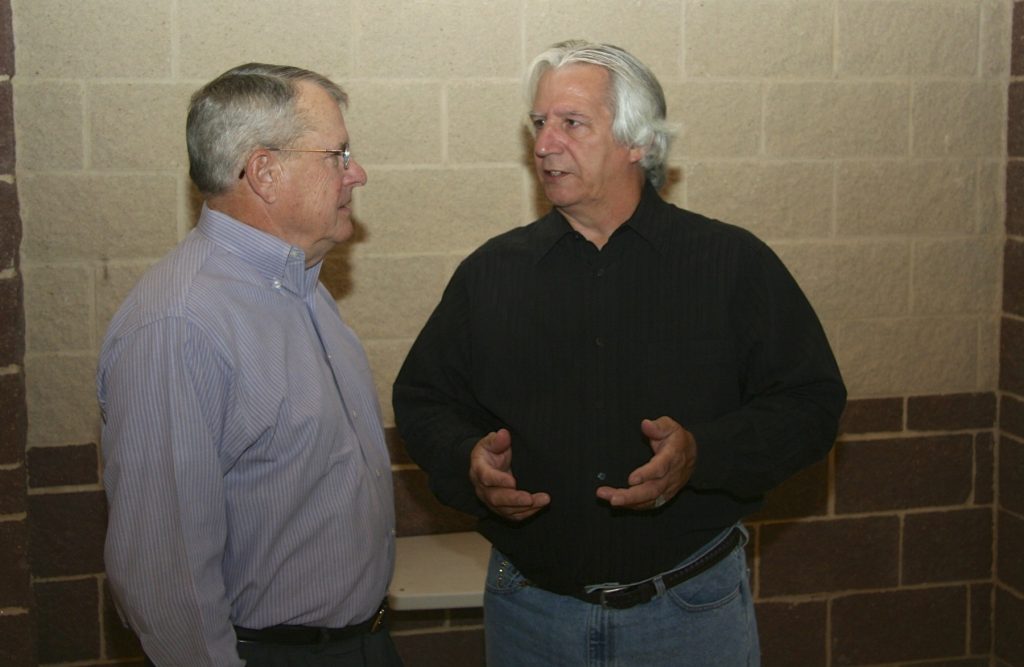 Bill and Charles, pre-ceremony.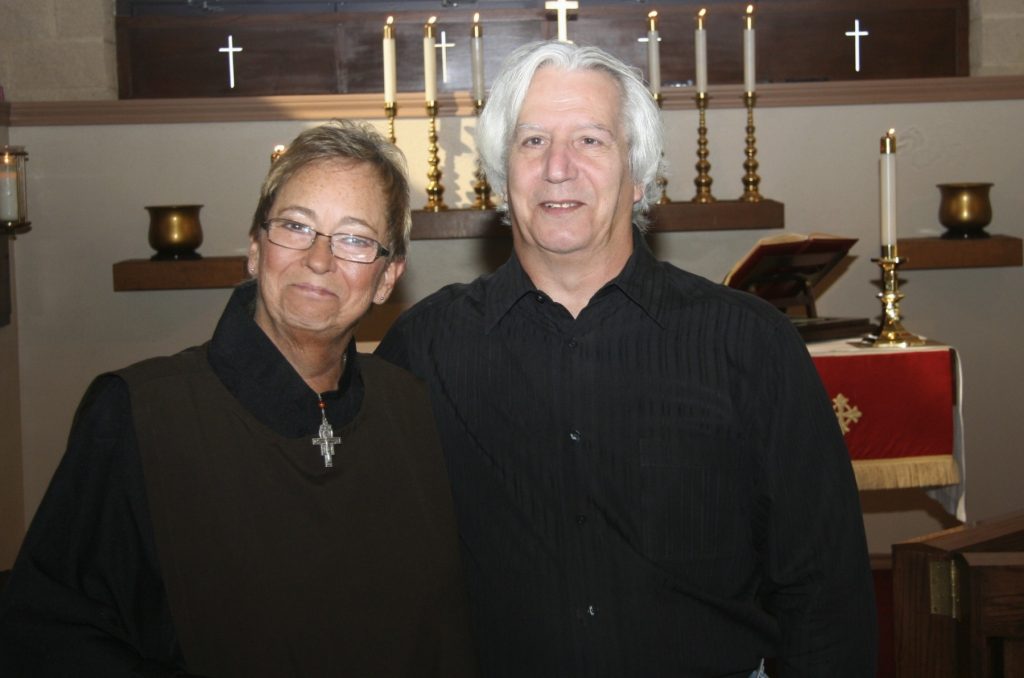 With Sister Monica Claire, who was clothed the month before.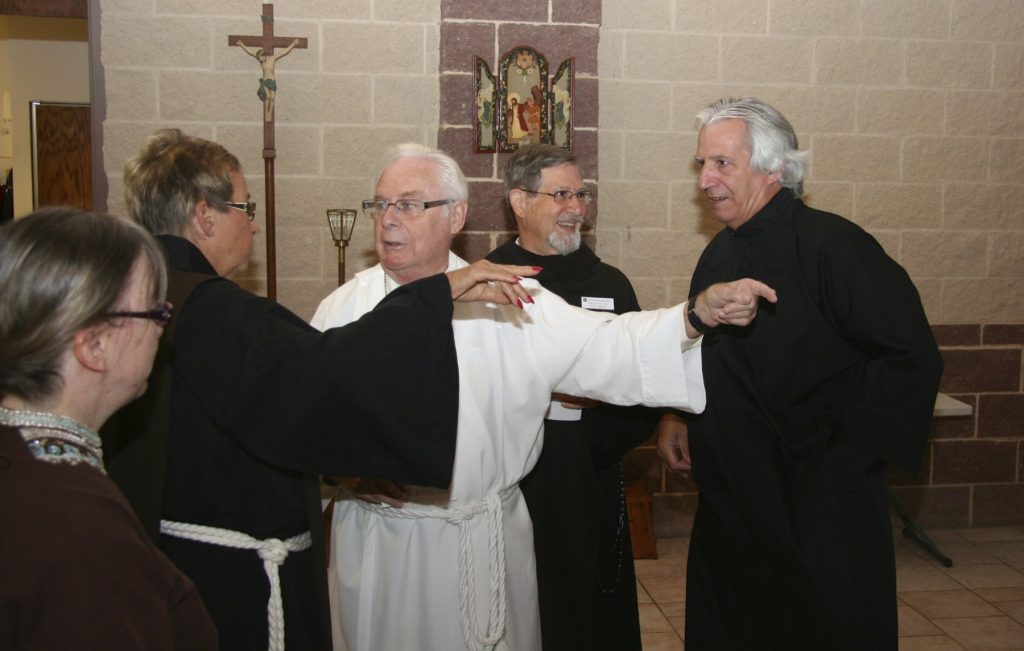 Bob Smith reviews the ceremony details so he can instruct the LEMs and acolytes.
Fr. Andrew Luke, the postulate guardian, gives last-minute instructions.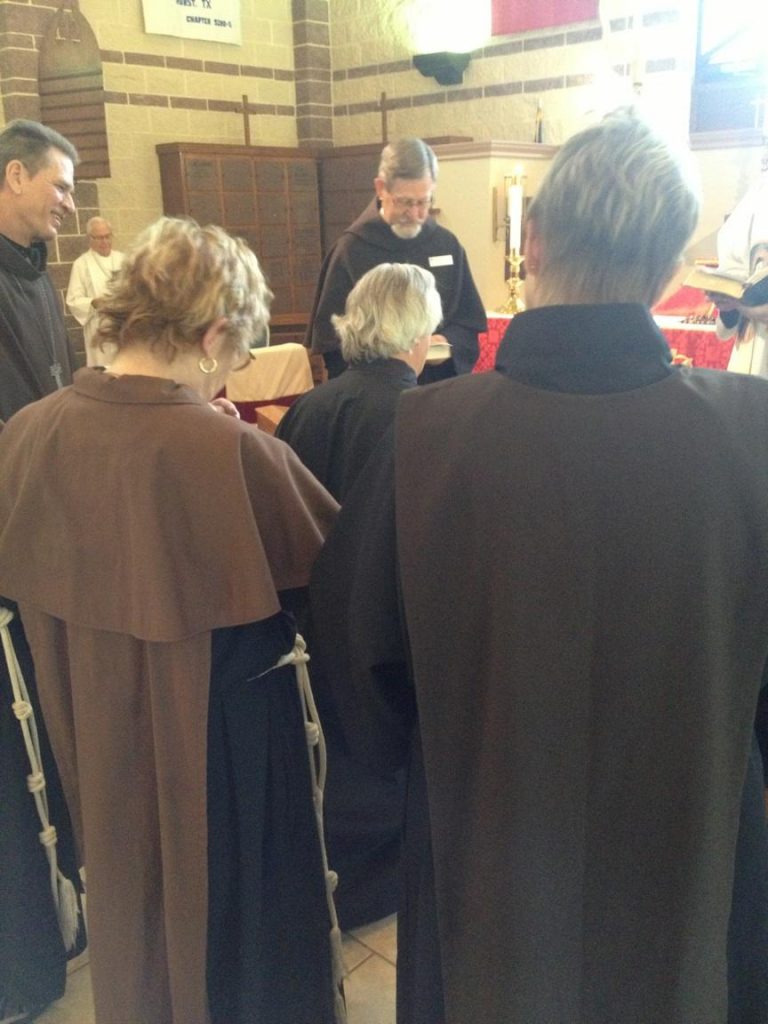 The ceremony begins with attestation of beliefs.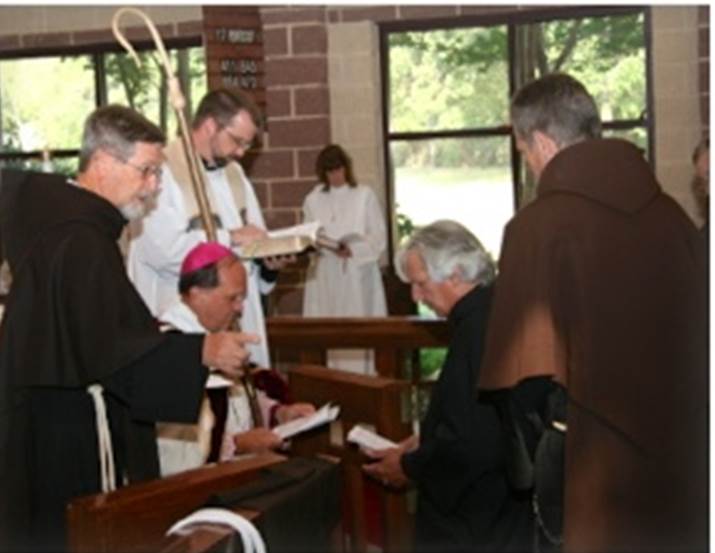 He takes his vows with Bishop-Protector Dominic.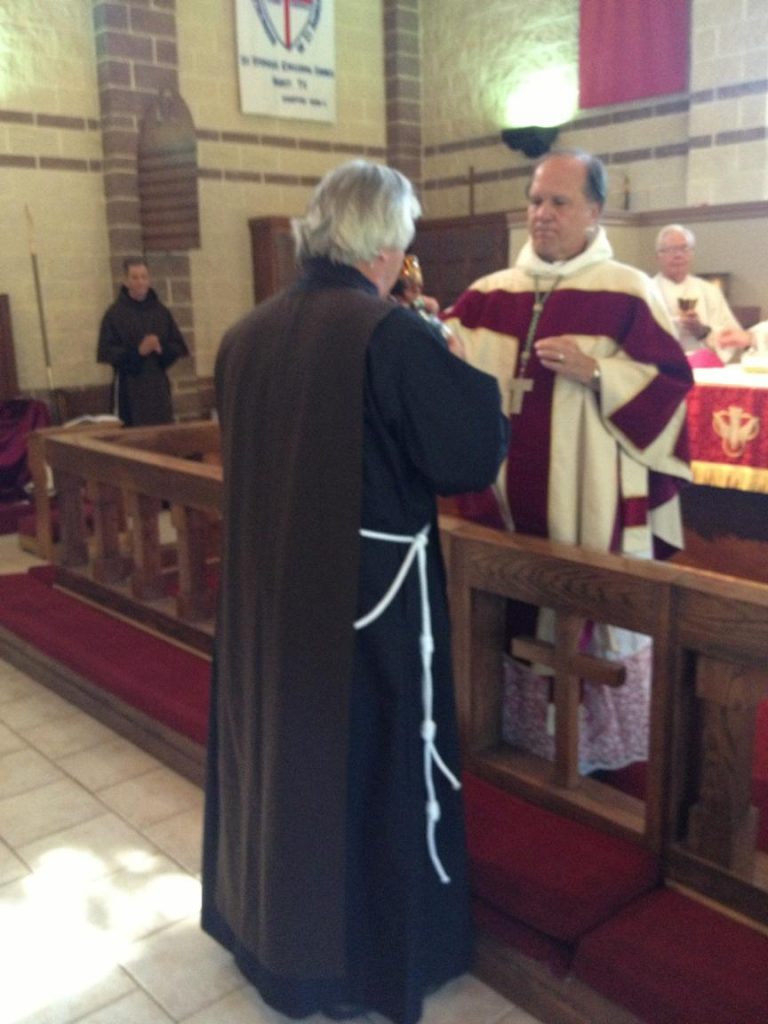 He partakes of the Eucharist as Brother Peter Stephen.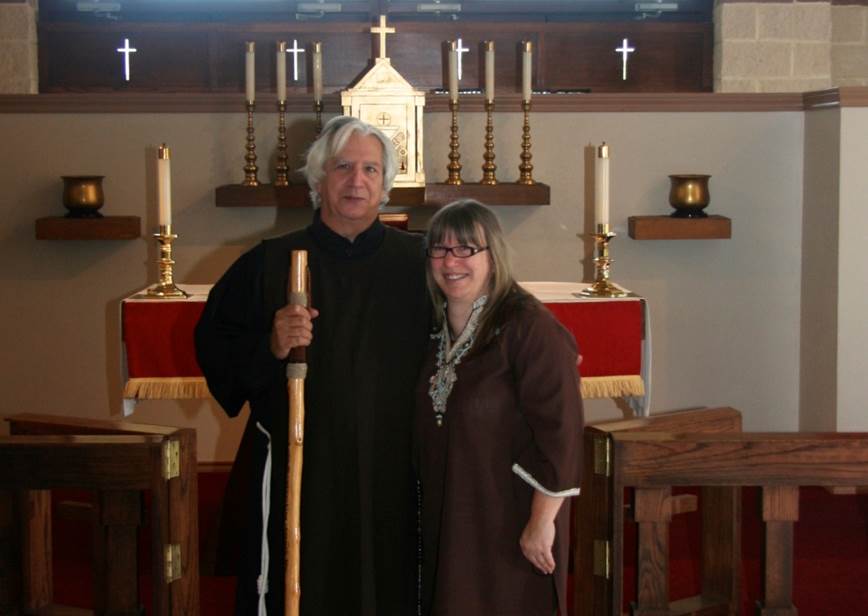 Br. Peter Stephen with his sweetheart, Anna.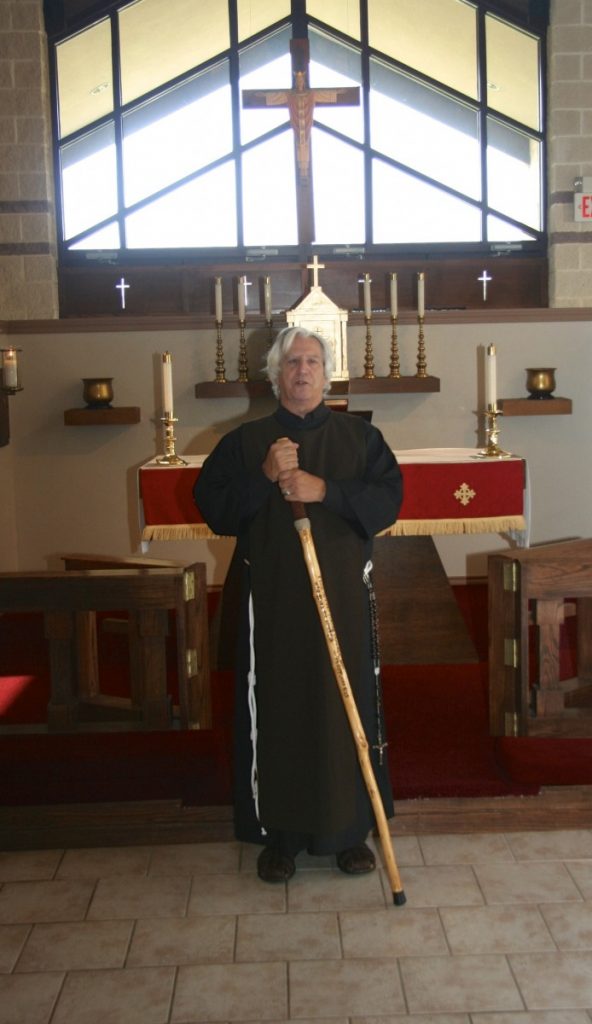 Br. Peter Stephen is now officially a Novice.