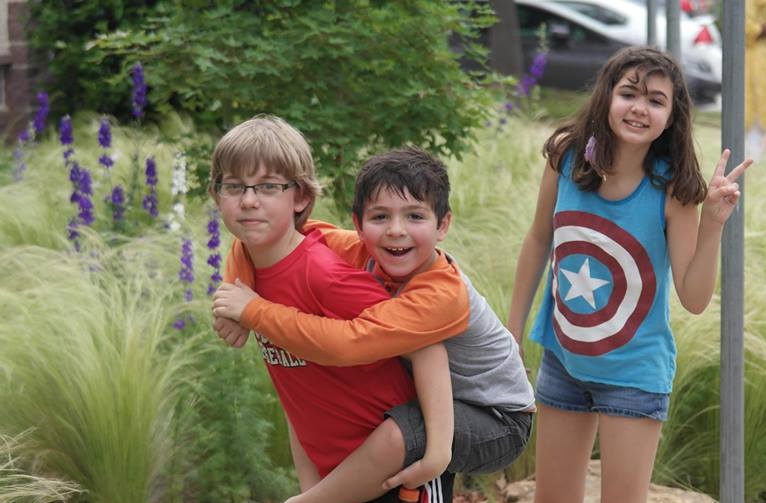 Childcare
Childcare is available for children up to age 4 each Sunday starting at 11 a.m. Contact the church office for more information.
---
Sunday School
Sunday School for children ages 4 years to 6th grade, at the 11:15 service during the school year.
---
Vacation Bible School
Each June, we partner with St. Barnabas Anglican Church in Fort Worth to host a week-long Vacation Bible School for children ages 3 through 5th grade. Learn more and sign up here. Plus, see previous VBS events.
---
Youth Group
Structured around learning, bonding, and expressing our faith. We are committed to studying scripture, having fun monthly, and finding creative ways to worship in our Anglican community. Youth Group meets at 10 am Sundays and ends before the 11:15 service, from September – May. Participants: 6th – 12th graders.
Contact: Jacob Wooten – jacob [at] ststephenshurst [dot] com
---
New Beginnings
New Beginnings is a weekend retreat for young people in 6th – 8th grade. The weekend is designed specifically to help junior high students grow in their love of God, others and themselves. The cost is $65 per person, but scholarships are available. Learn more about New Beginnings
---
Happening
Happening is a weekend retreat for young people in 9th – 12th grade. The once-in-a-lifetime weekend is designed to show high school students how Christianity is relevant to today, and how it penetrates each part of their lives. The cost is $65 per person, but scholarships are available. Learn more about Happening
---